I've done several backcountry camping and hiking trips, mostly ranging from 1 to 3 nights and hiking anywhere from 15 to 40 miles in length. My trip this time around to the Yukon was a little bit different. I opted to give kayaking a try as I embarked on the longest (and likely wildest) self supported backcountry trip I've done to date.
Yukon River
The Yukon River is an iconic Canadian river that miners travelled along during the 1890s Klondike gold rush. The river flows through some of the most beautiful parts of remote Canadian wilderness, eventually entering Alaska, and finally ending at the Bering Sea traversing a total of 3,190km.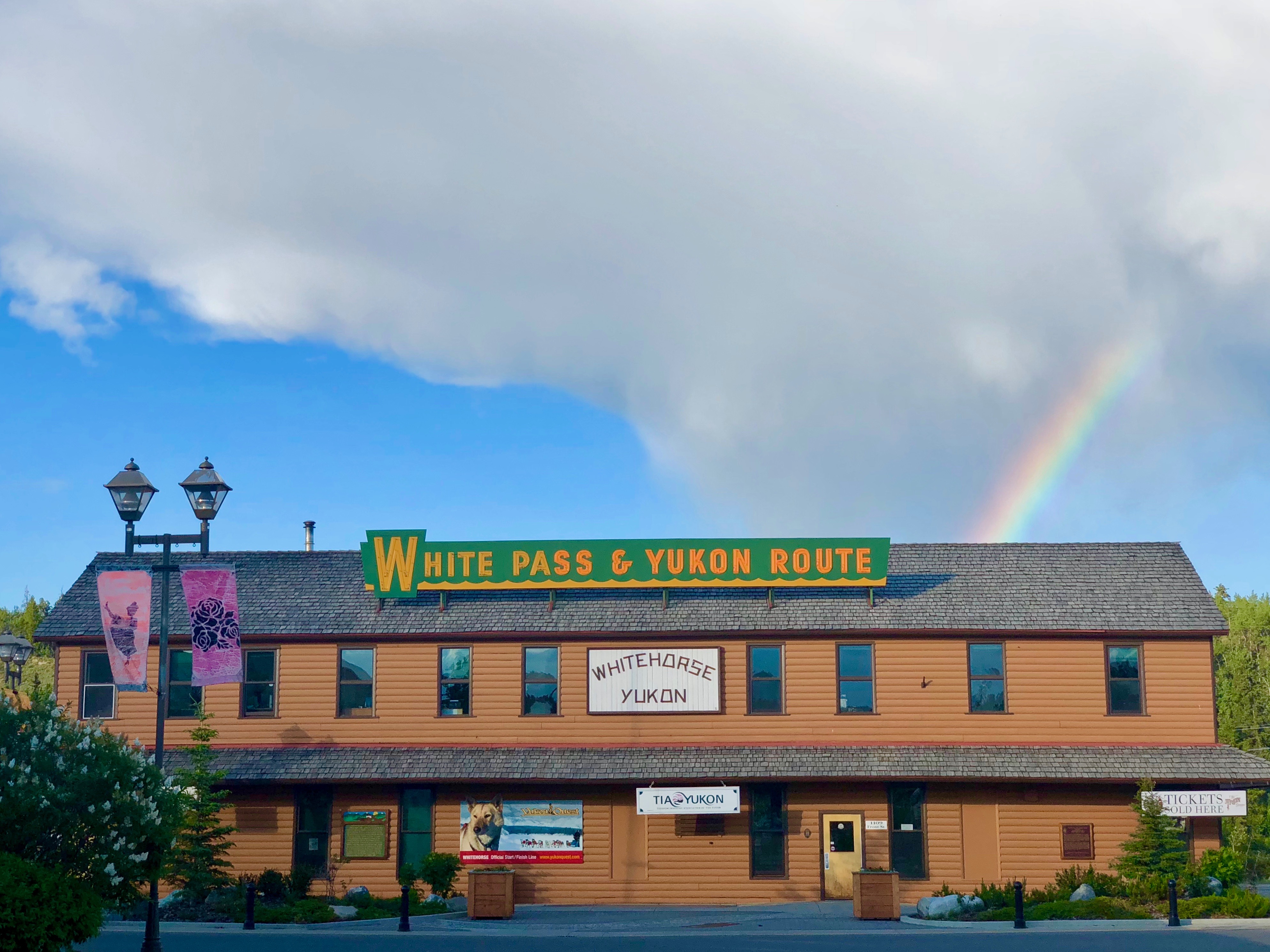 We arrived in Whitehorse, Yukon the night of Tuesday July 3rd, to be greated with sunshine and rainbows at around 9pm.
Day 1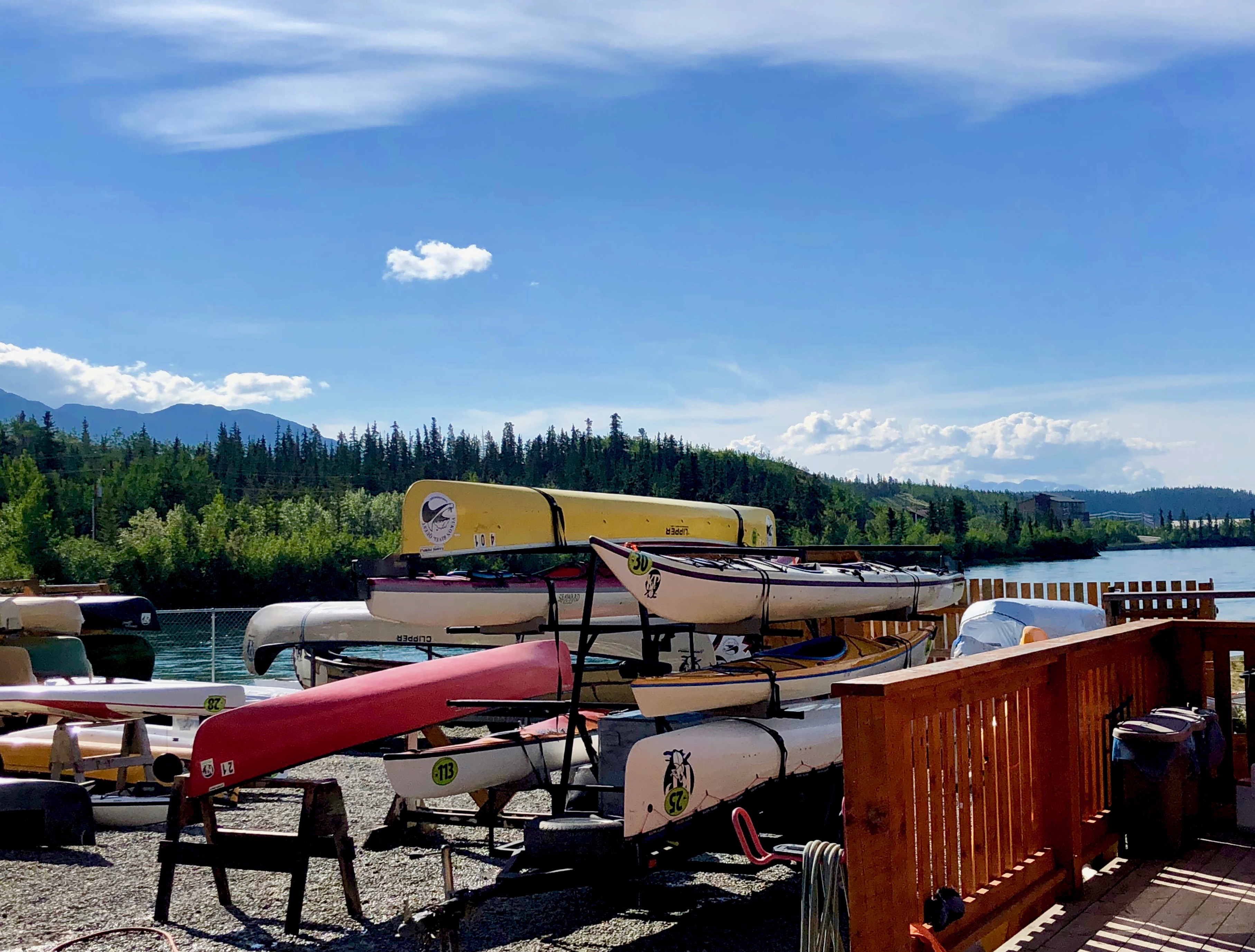 The morning of July 4th, we got up early to go pick up our tandem Kayak from the Kanoe People. This outdoors company was so friendly and helpful and they gave us great rental rates for the week.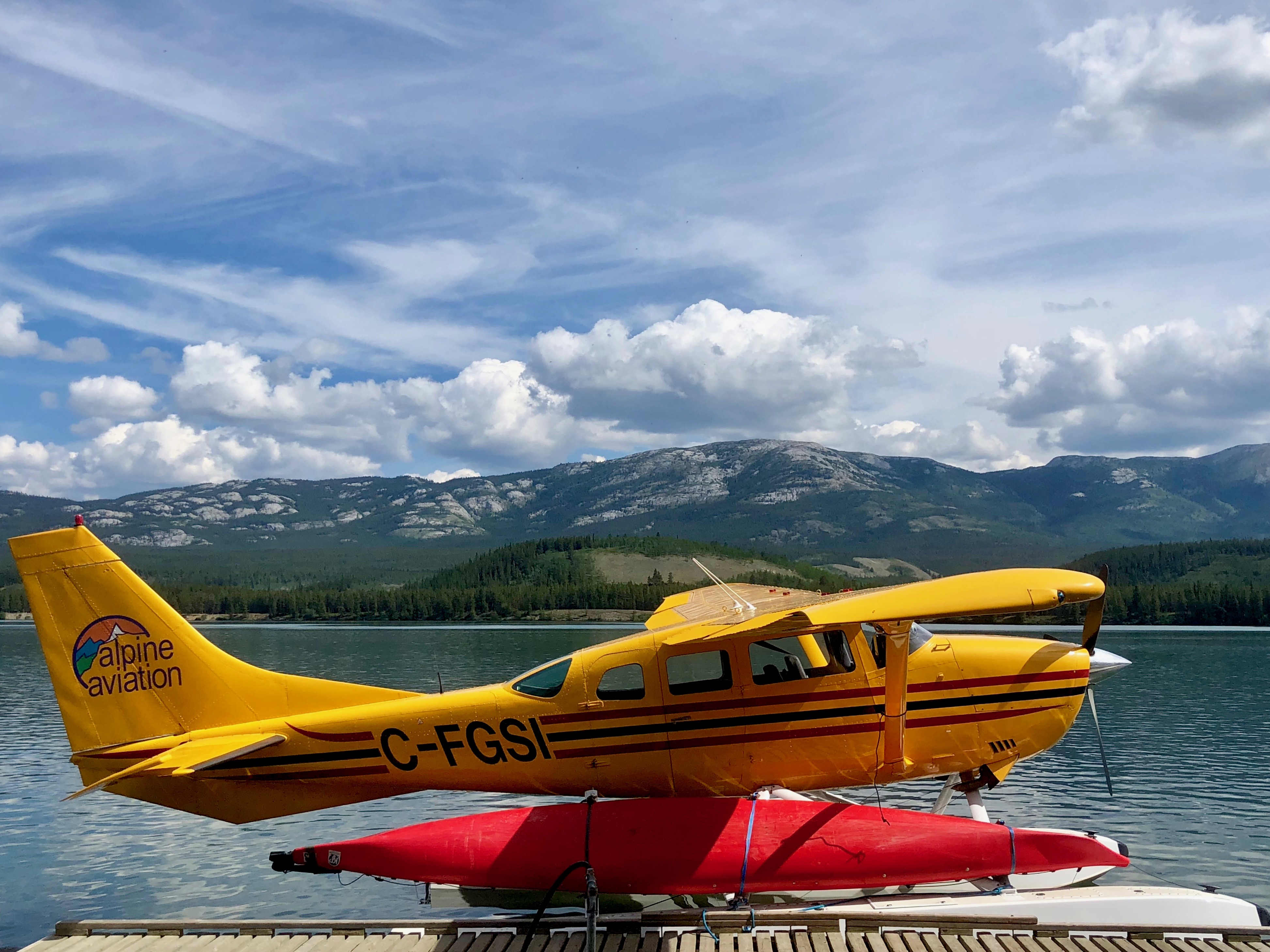 After picking up morning coffee and any last minute supplies and food we needed, we got a ride to the base of Alpine Aviation, a family run business based outside of Whitehorse.
We took a quick 30 minute plane ride with our kayak strapped to the side of the plane, from Whitehorse to lower Lake Laberge. We got dropped off at the end of the lake near the mouth of the Yukon River to avoid the 3 extra days it would take to kayak across the roughly 50km long lake.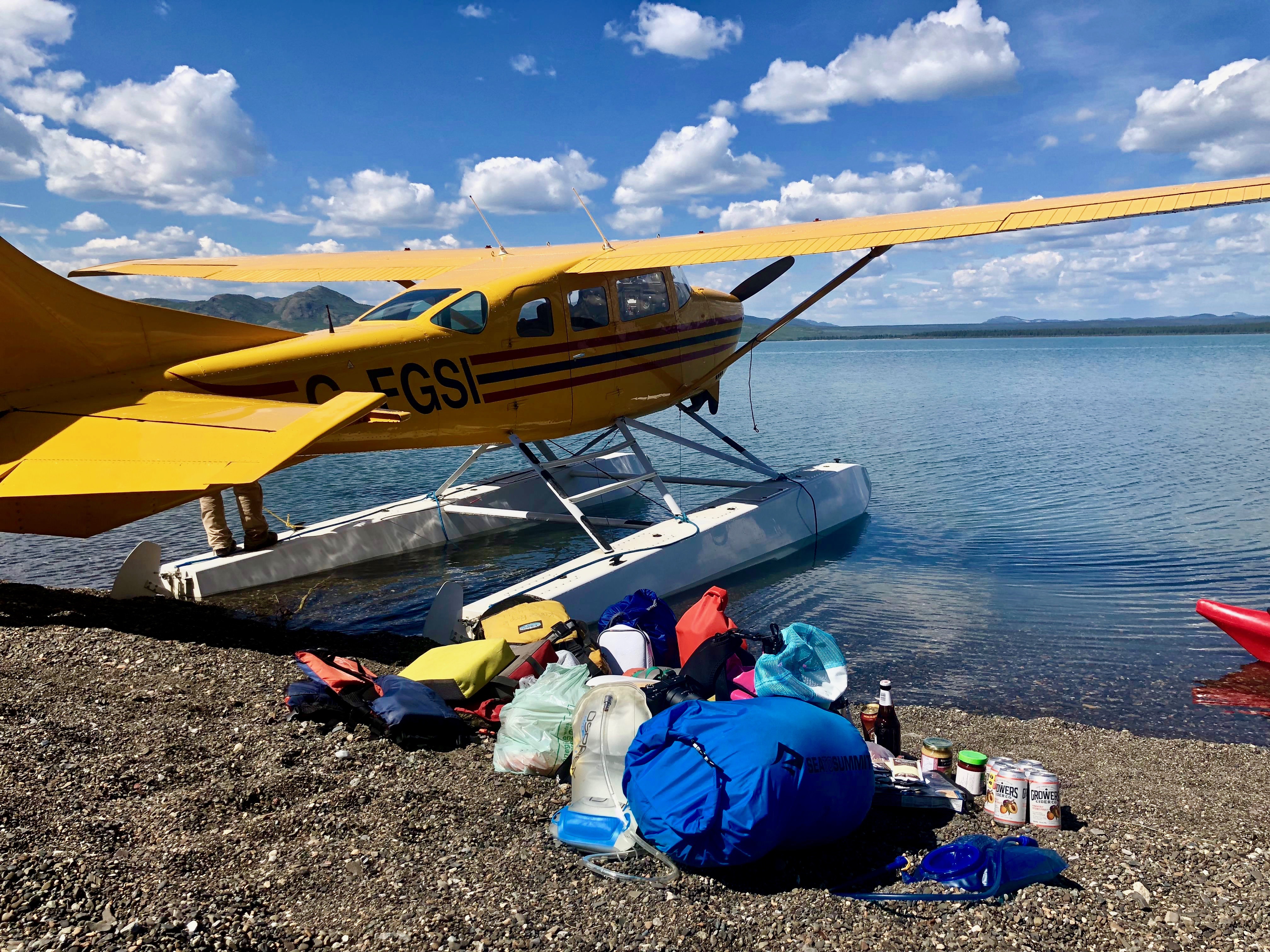 This is a snapshot of our gear layed out on the sand at our starting point. Yes, we were able to fit all of this into one kayak.

The airplane took off and we were ready to start our 5 day kayaking trip in remote Yukon.
Over the course of the 5 days, we planned to cover roughly 209km (or 130 miles for my American friends) from Lake Laberge to Carmacks. This sounds like a big distance, but the speed of the river was a nice help averaging between 5 to 8 miles per hour. When we got tired of paddling we could just lay back in the sun and let the river drift us towards our destination.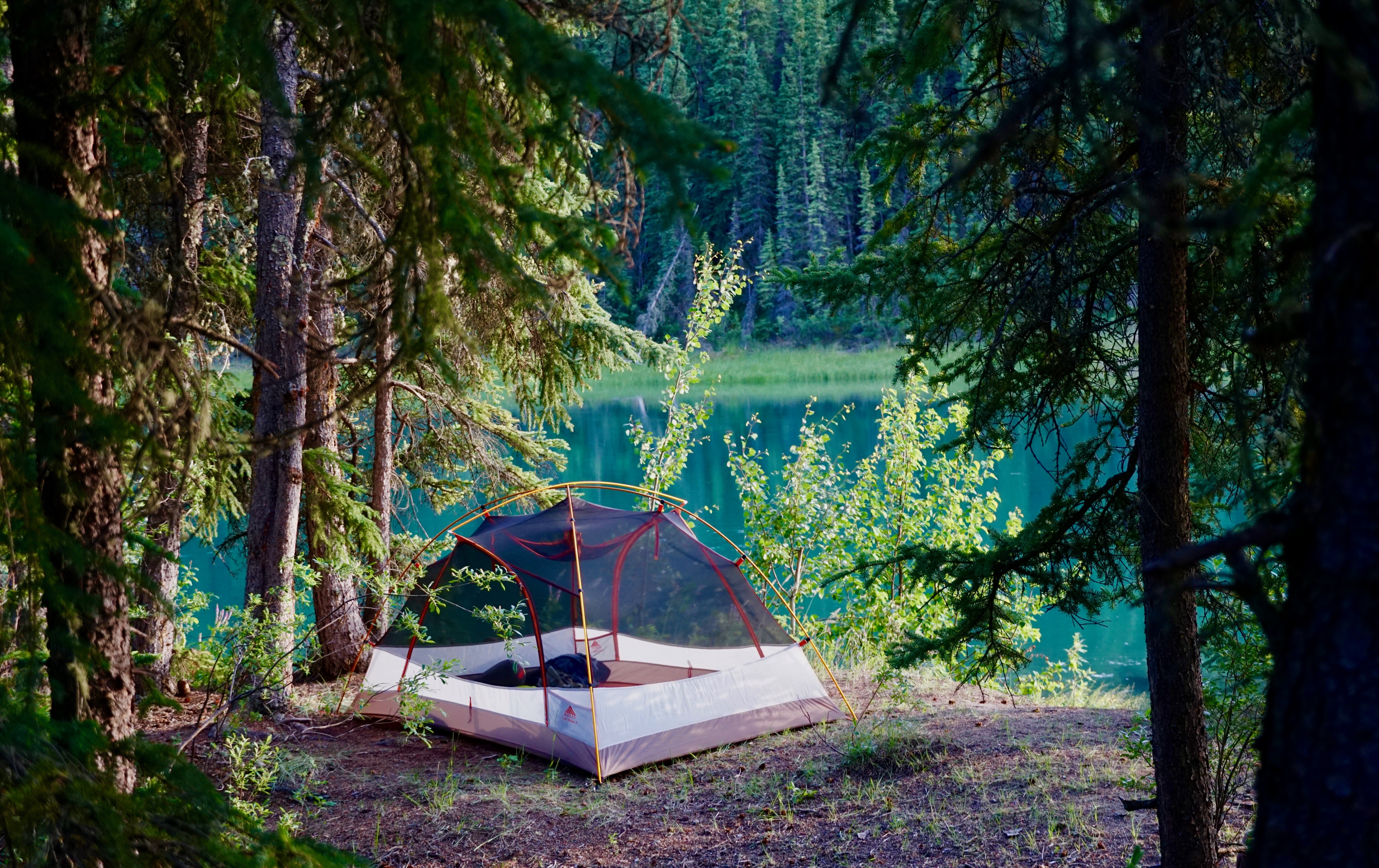 We had a nice short day on Wednesday since we didn't start kayaking until around 3:30pm that afternoon. We found a nice looking camping spot on the side of the river and setup there for the night.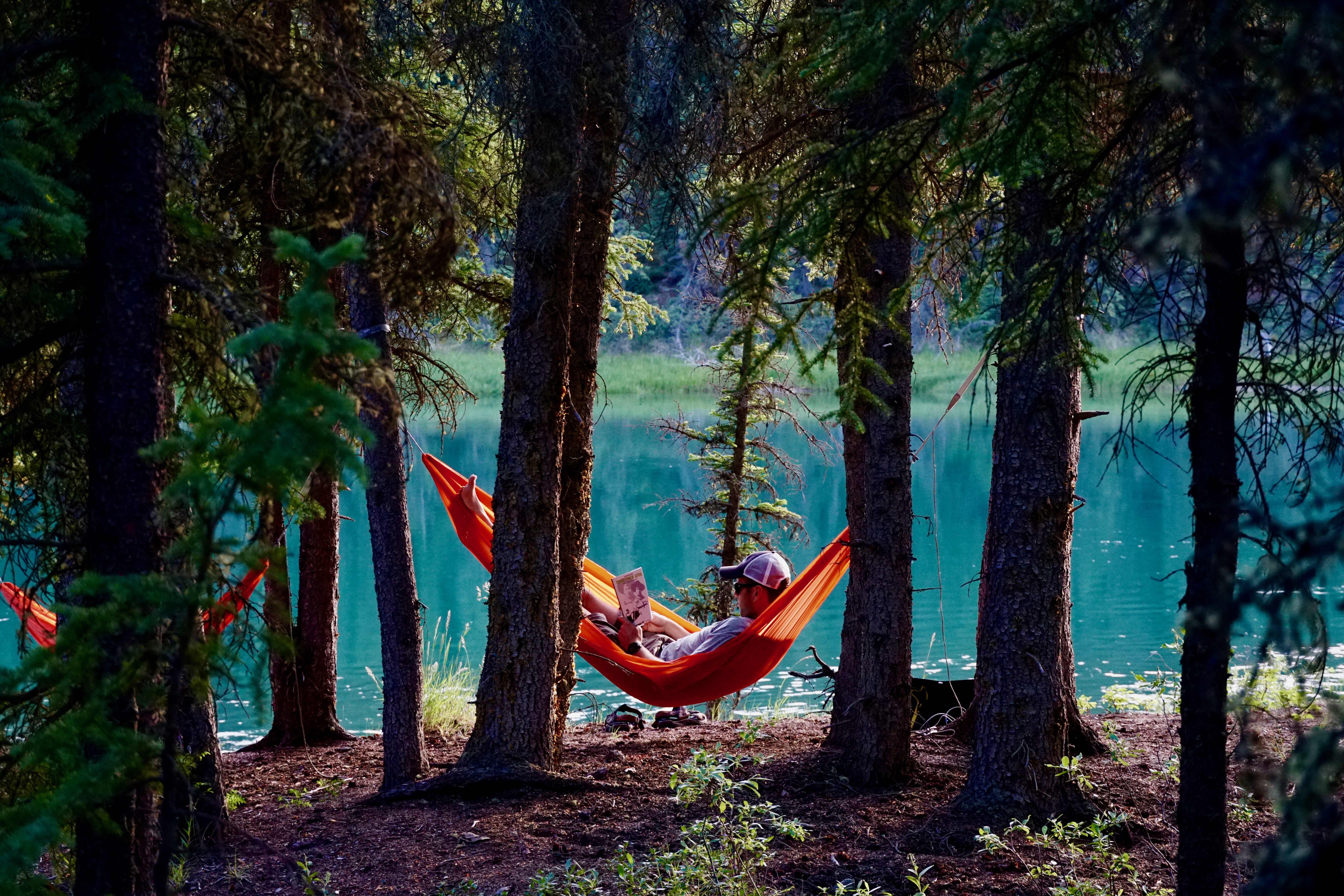 What's an outdoors trip without some hammocks and a few books to read!
I will say one of the big differences between this kayaking trip and previous hiking trips I had been on is just the amount of gear, food and "nice to haves" you can pack into a kayak that you normally can't carry when hiking.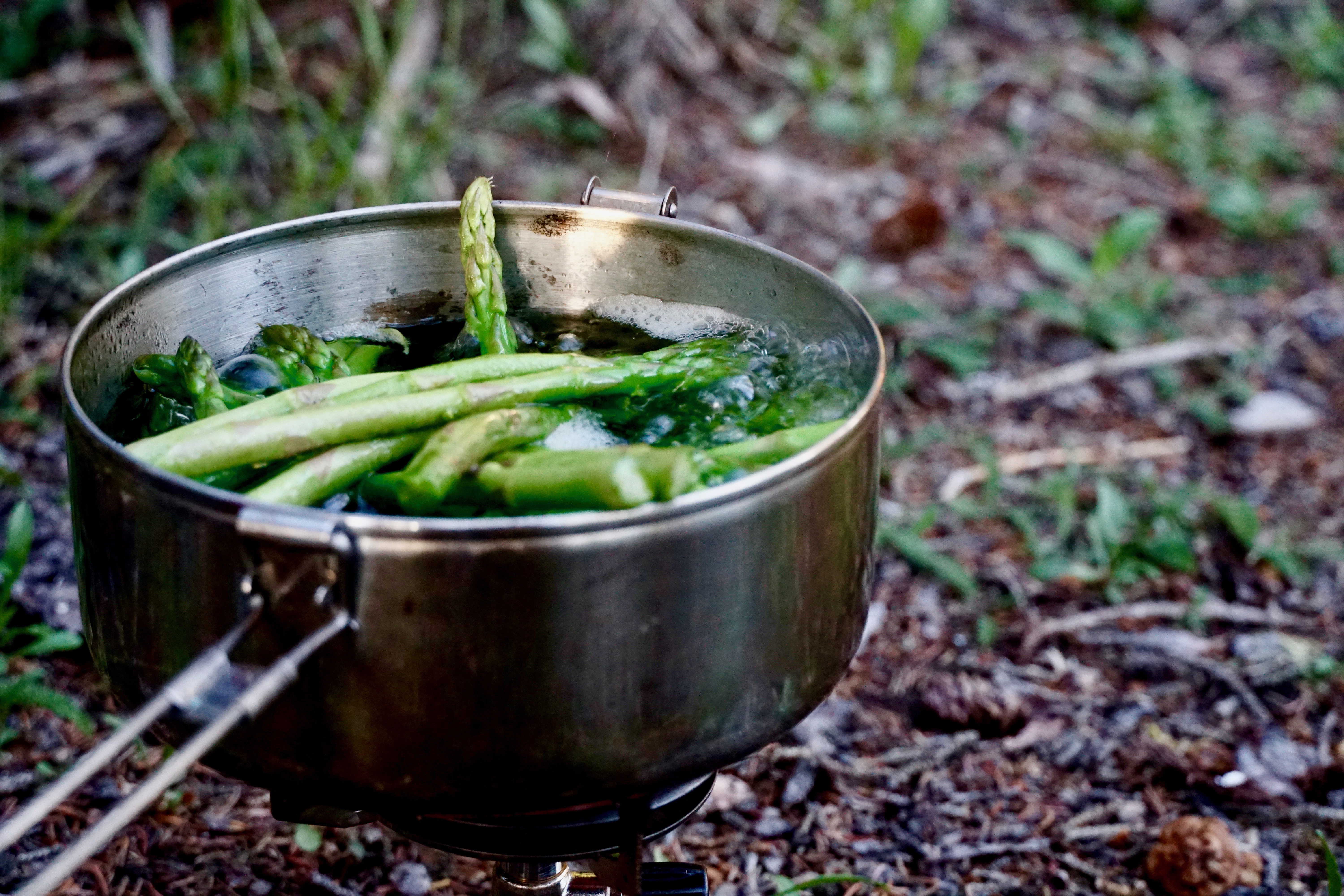 We had REAL food, not just packaged protein bars and trail mix which was nice for a change.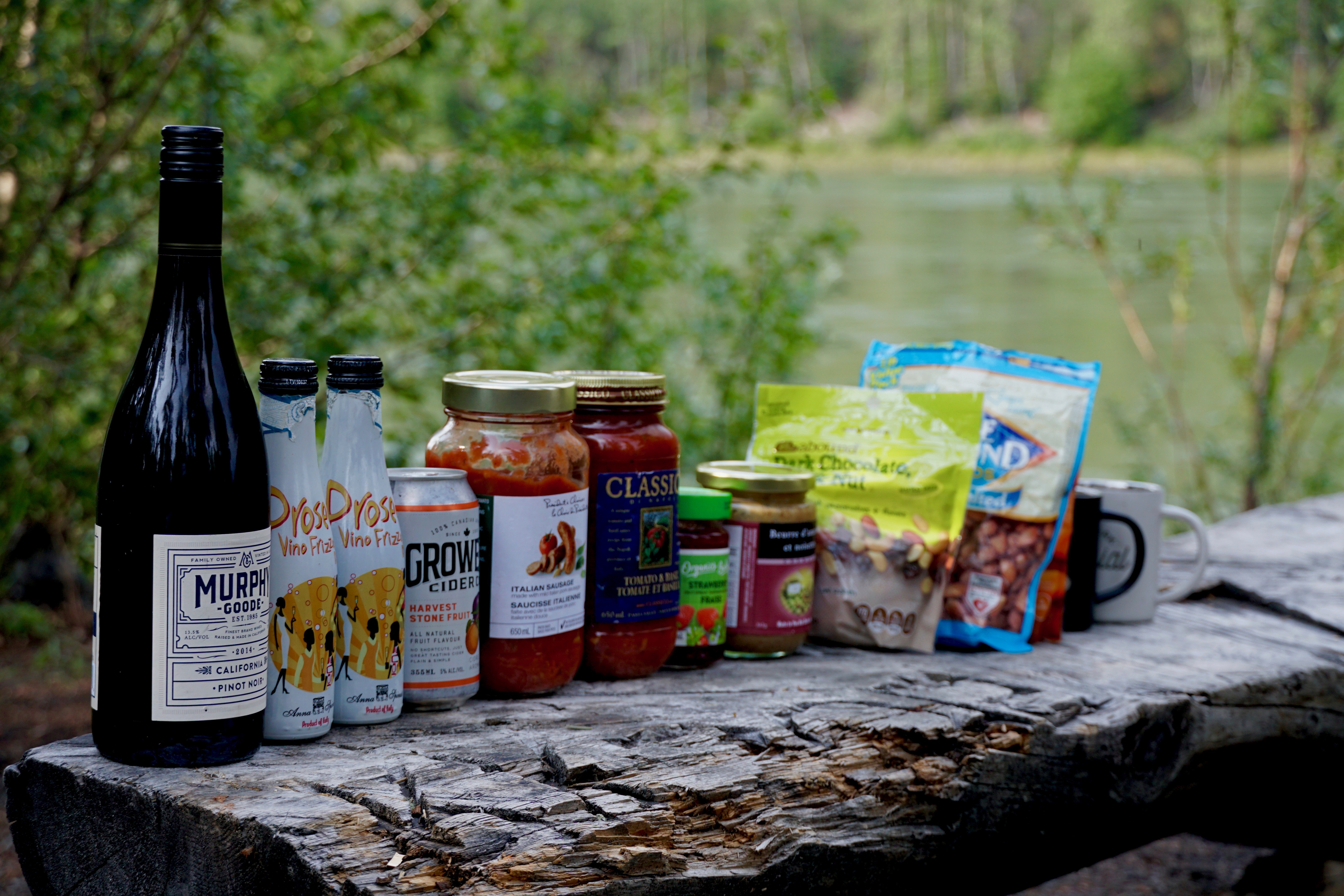 The important things…
Day 2
The Yukon seems to be blessed with beautiful summers, long days and lots of sun. Day two we had a good full day of 6-7 hours of kayaking down the river. We saw a lot of interesting birds and eagles. No bears yet.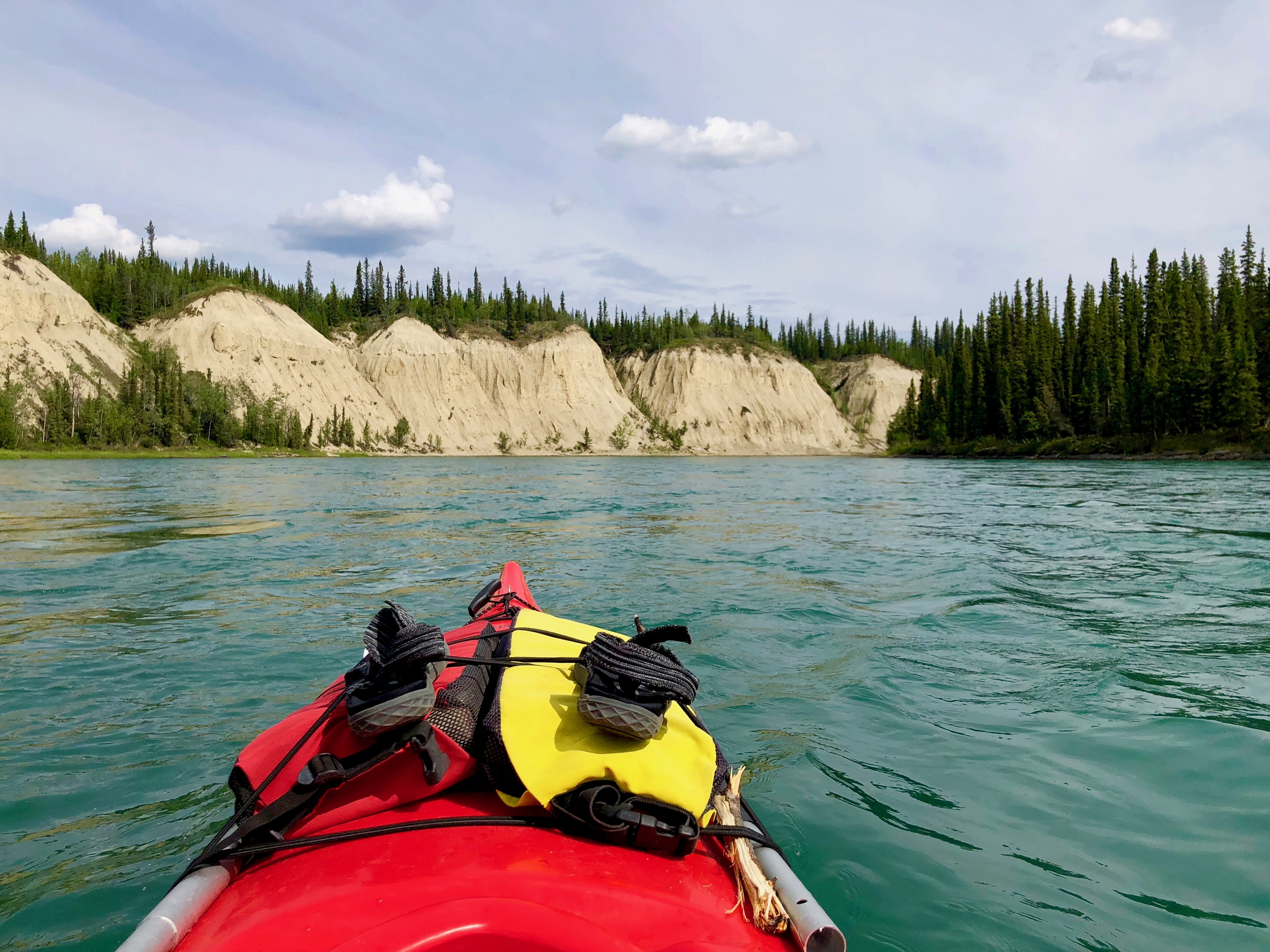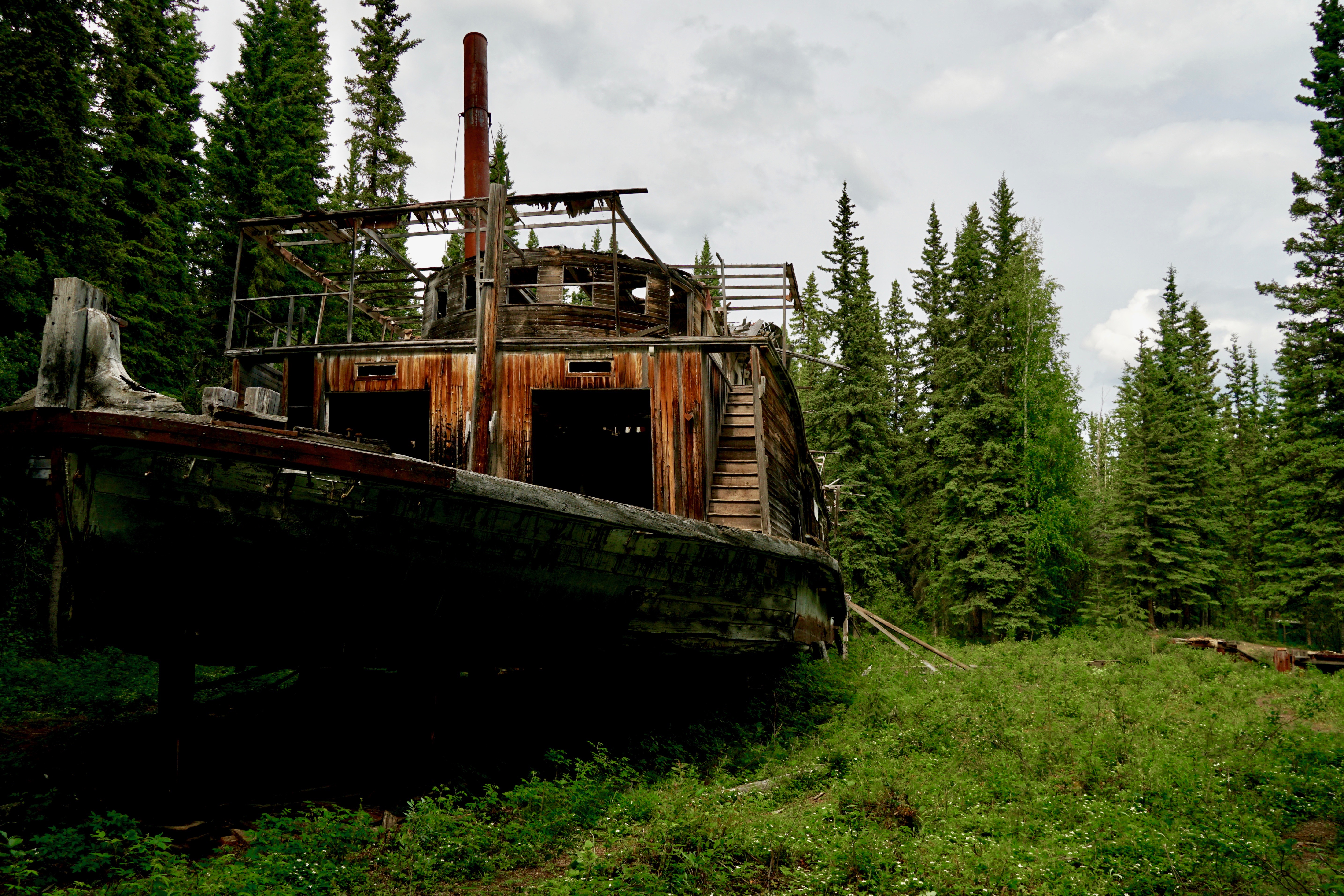 Along the way there was a small island with an abandoned boat that had gotten destroyed during the 1890s gold rush and left behind.
Day 3
Day 3 started off nicely, but as we were expecting at some point during our trip, the clouds started rolling in and it started to rain pretty heavily. We were already on the river by this point, so we just kept paddling in the pouring rain, getting colder and colder. We eventually pulled over after hours in the rain to the side of the river to make some coffee, hot chocolate, and try to warm up. We found out that we had used all of our cooking gas in the first two days of our trip!!!!! This was a huge miscalculation on our part. We still had 3 days left, no gas for food and it was pouring rain. Luckily we were able to get a pretty good fire going in the rain and boiled water for our hot chocolate and coffee over the fire.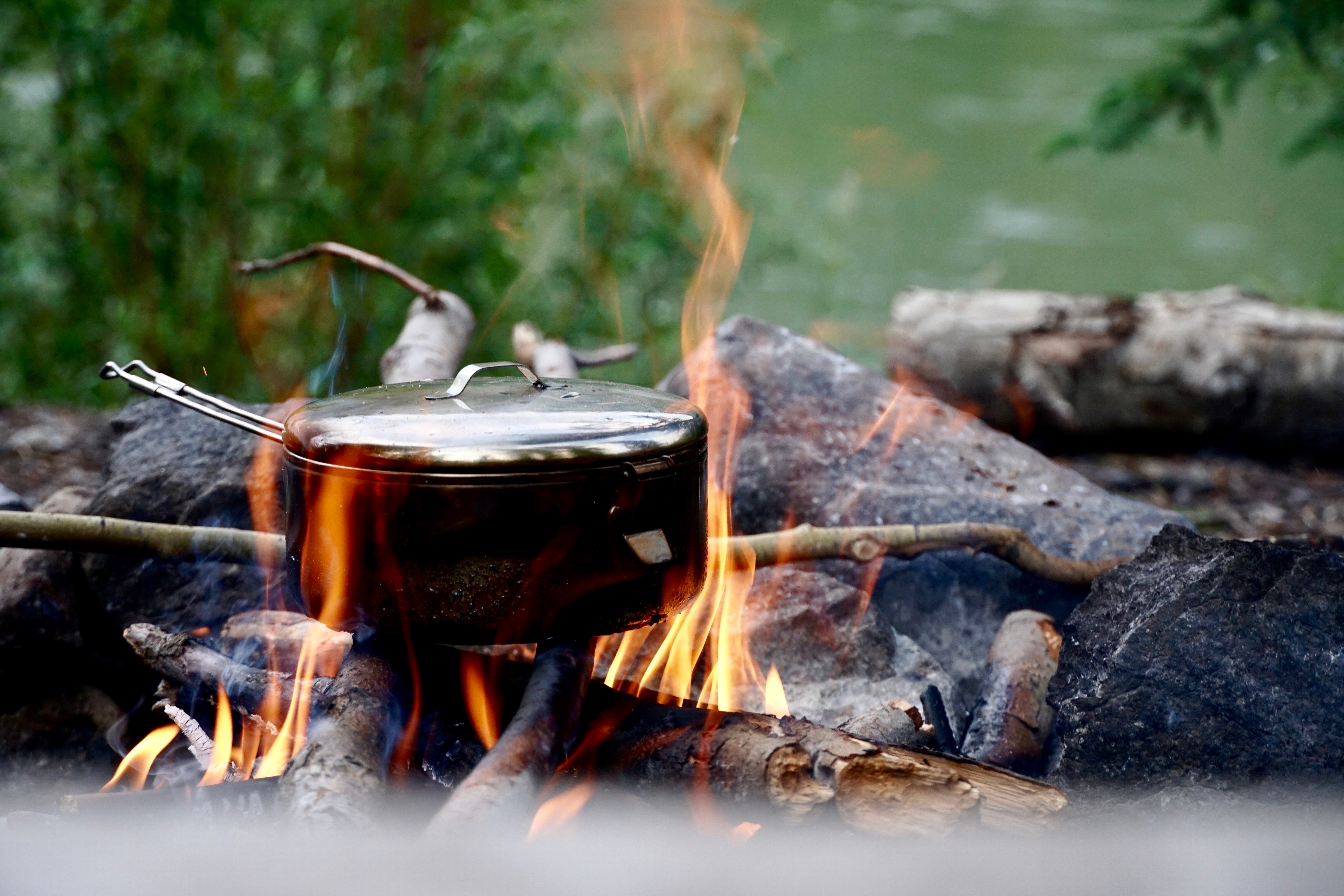 This is what our cooking looked like for the remainder of the trip. A bit slower than the portable stove, but I can definitely say I learnt some new skills. I also learnt how to figure out how much gas you have left in your gas tank for future reference.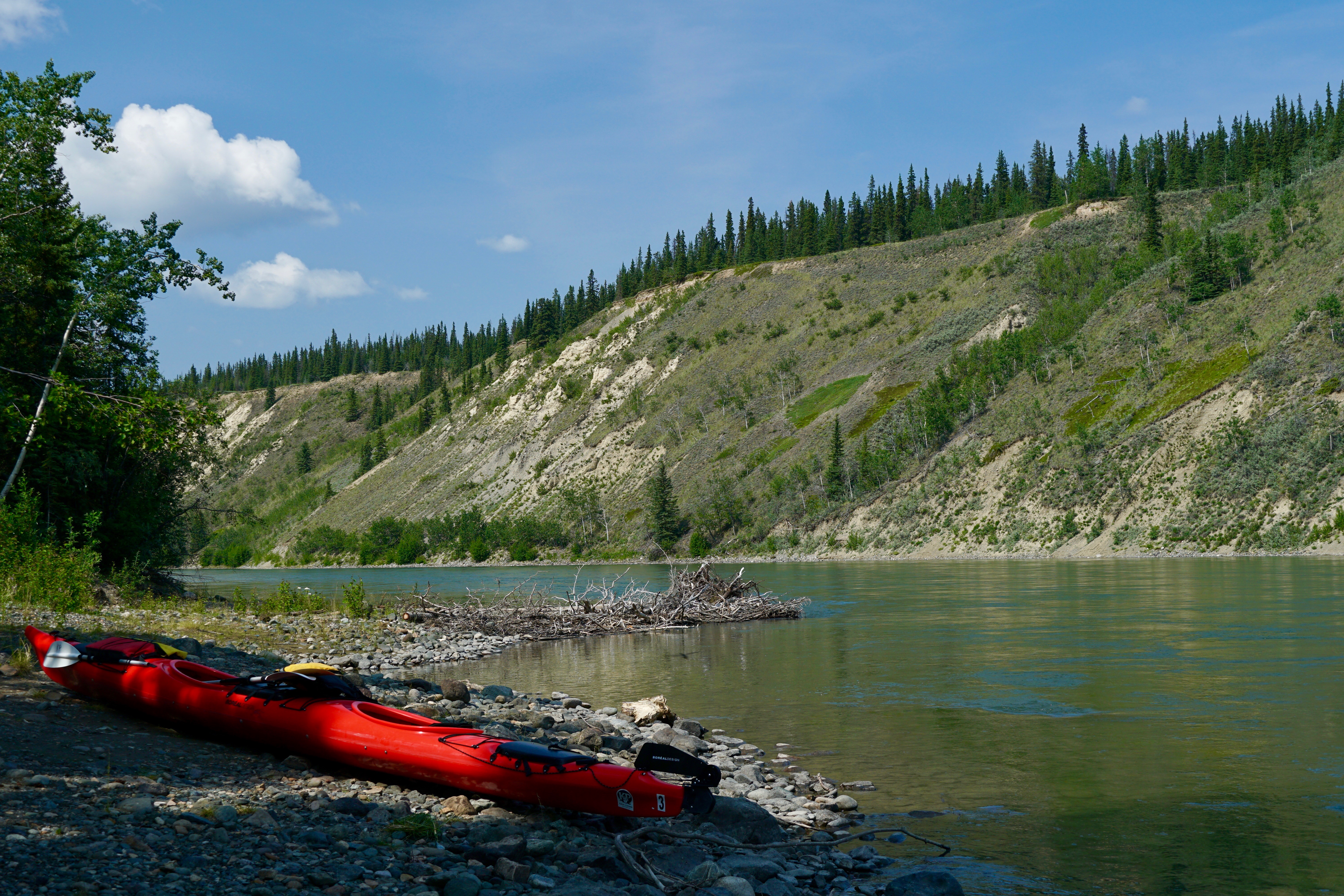 The day ended nicely when the skies cleared and we found a wonderful open space campsite along the river for the night.
Oh, right, we finally saw a bear as we were paddling on the side of the river! Not quick enough with the photos this time.
Day 4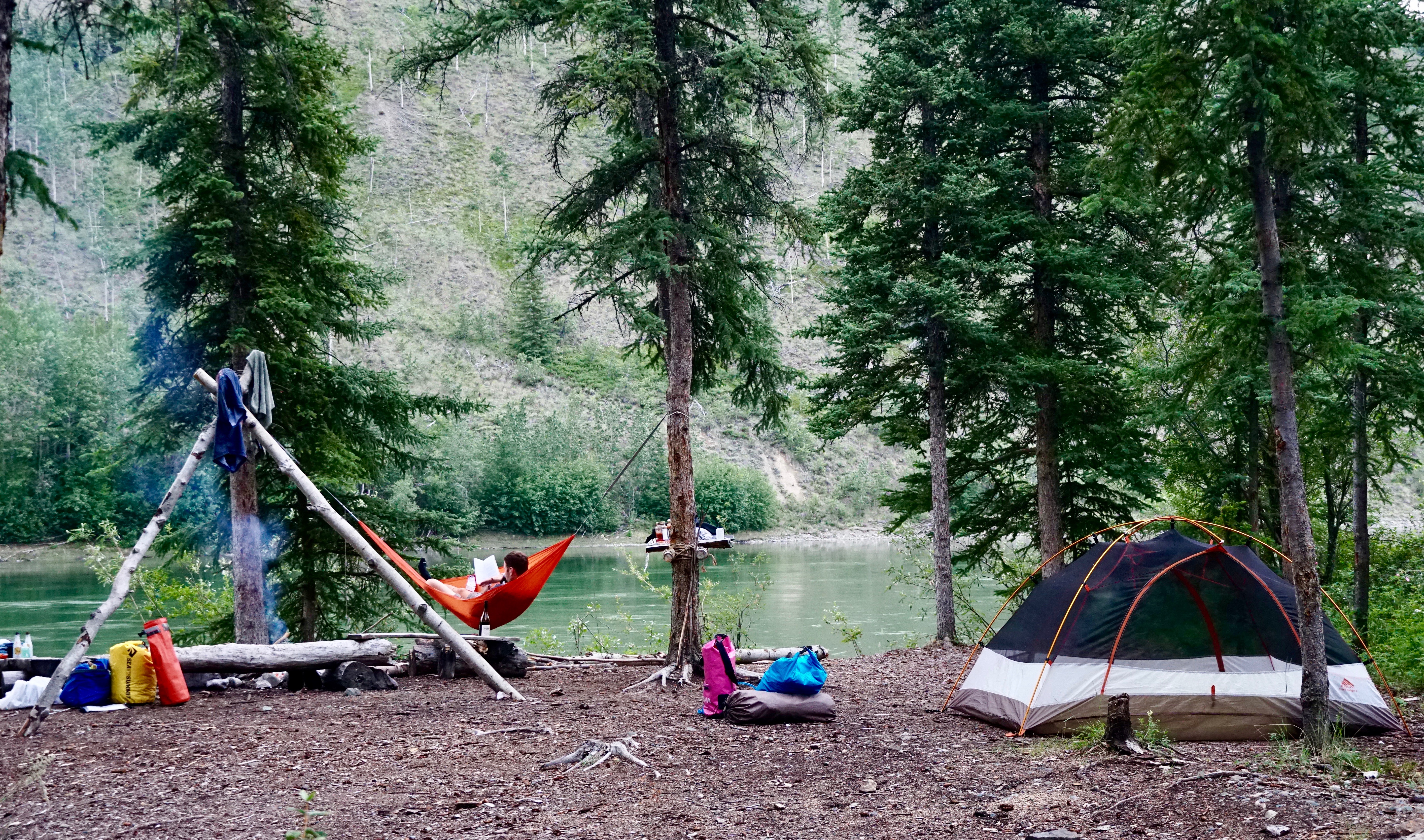 We spent most of the 4th day sitting in the sun at this awesome campsite we found. I also attempted to wash my hair for the first time in 4 days.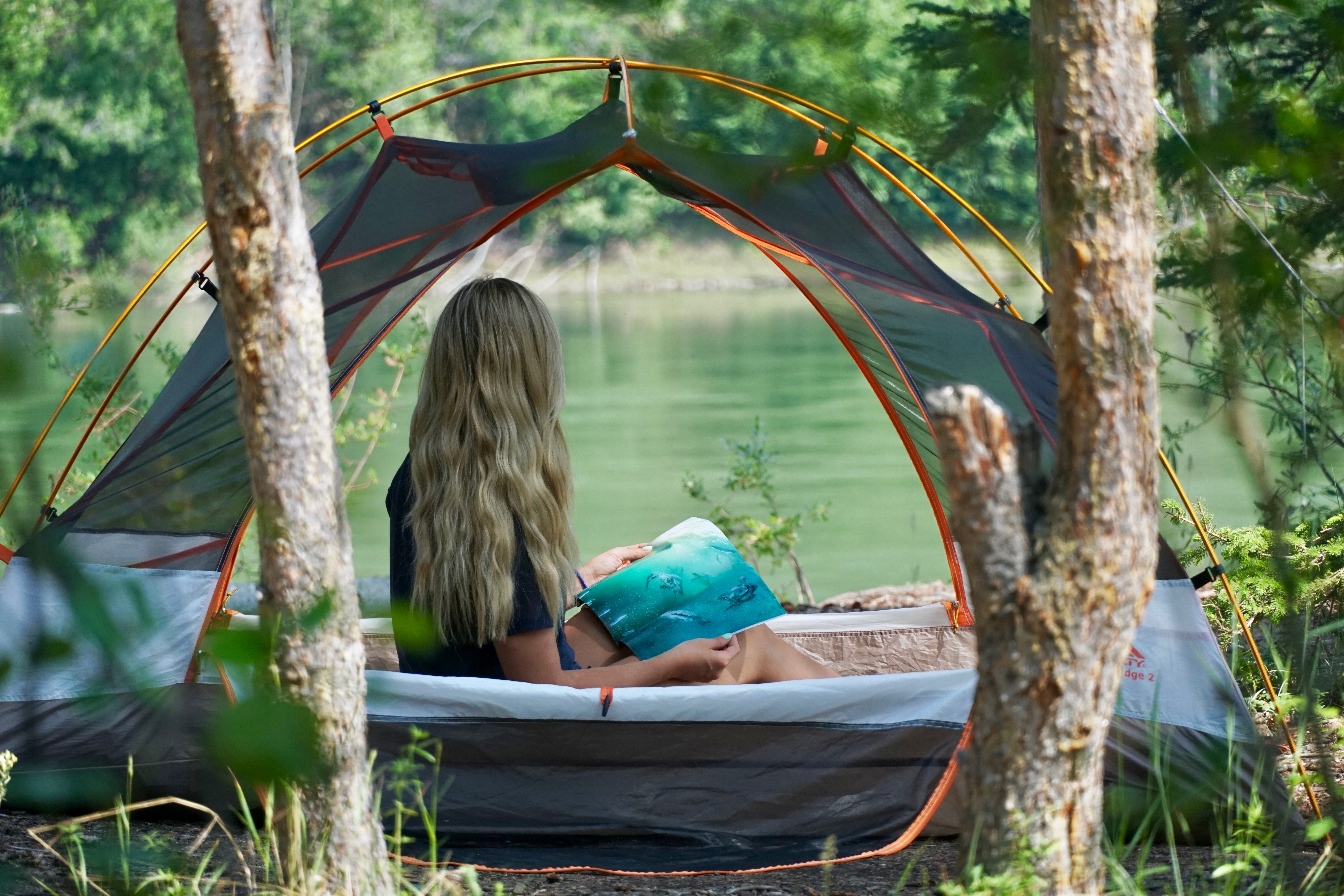 We still needed to kayak forward to make it to Carmacks the next day. We started paddling pretty late after a full day relaxing in the sun and started to get nervous when we couldn't find any good places to stop and camp along the river and it was getting late. Amazingly we got to experience the beautiful midnight sun and still have a couple hours on the river before getting too dark for the night. We finally found a place to stop right around midnight for our last night on the Yukon river.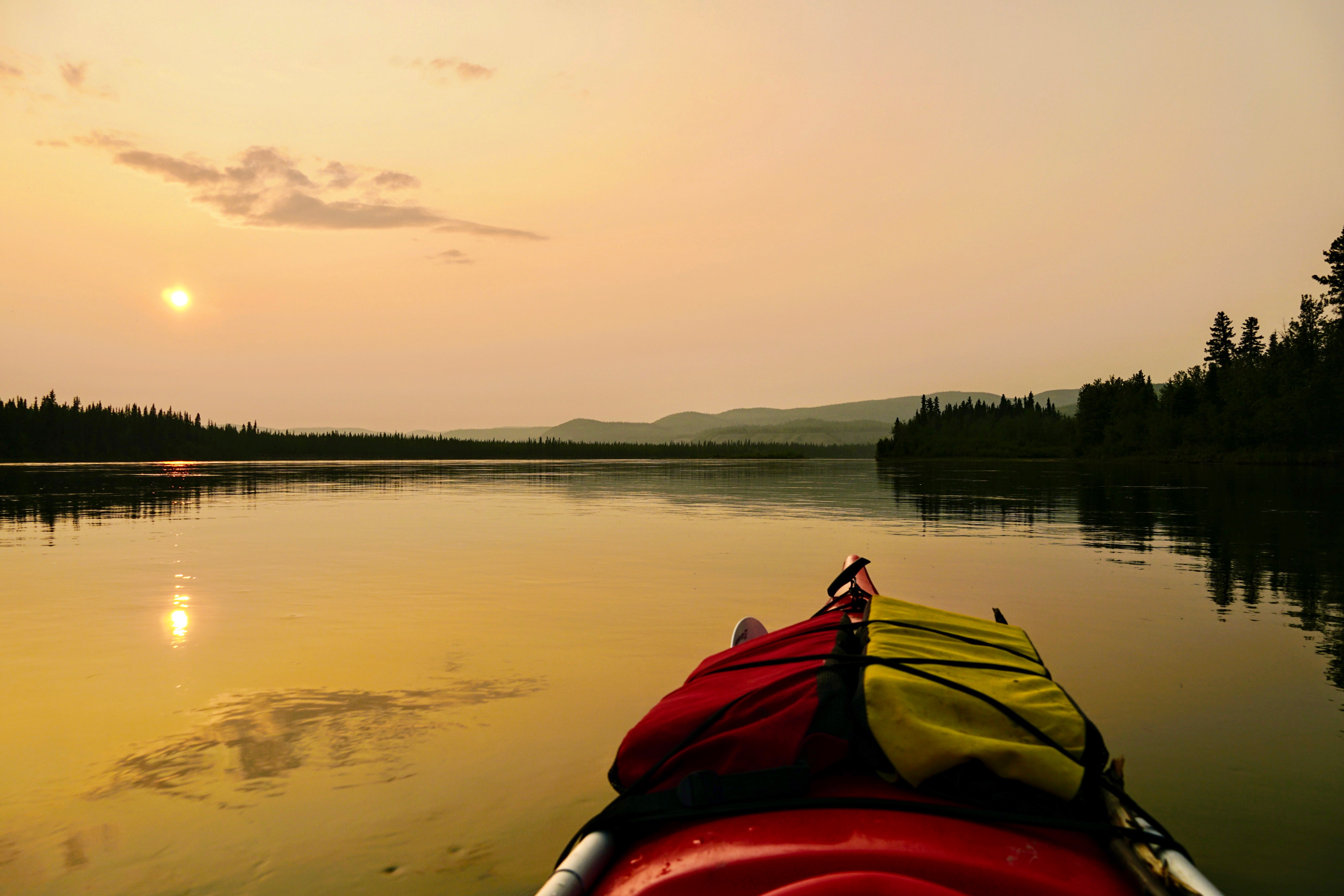 The closest we came to seeing a proper sunset around 11pm in the Yukon.
Day to day during the trip we saw maybe another boat or two paddle by as we were stopped somewhere so we didn't really see much of any other people or civilization for the 5 days. I will say it is a crazy different experience than going to some of the big U.S National Parks which are very accessible and millions of visitors visit every year.
Day 5
We finished the paddling and arrived in Carmacks! First thing on the agenda: ice cream and poutine. We got a ride back that afternoon to Whitehorse to sadly say goodbye to another adventure and catch flights back home.